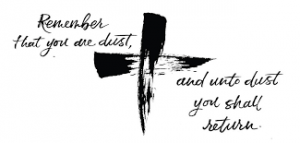 FORMED, The Search: This is an innovative video-based journey that tackles the key questions of every human heart. See the bulletin for more information.
FORMED, Daily Lenten Reflections: This Lent, we invite you to journey with Dr. Tim Gray by signing up for Daily Lenten Reflections. Each day you will receive in your inbox a short video which features Dr. Gray commenting on the daily Mass readings, explaining the Scriptures, and providing you with concrete ideas on how to apply them to your Christian life. Available for free on FORMED.
Hallow: A Catholic prayer and meditation app. Journey through Lent with the material provided on the app.
The Ascension Lenten Companion, Year B: God wants to give us more. This daily prayer resource will help readers discover what it is that God is offering them this coming Lent.
No Greater Love: A Biblical Walk Through Christ's Passion:  Filmed on location in the Holy Land, No Greater Love is a biblical pilgrimage that reveals Christ's amazing love for us.
EWTN 2021 Lenten Meditations: Prepare your heart for the Lenten Season with a free e-Book.
Lenten Rosary Pledge: Please invite your friends to join us for the daily rosary pledge for lent! Hearts will be transformed and soul friendship will be found.
Lenten Reading Suggestions: From the Word on Fire Institute
Lent Reflections with Bishop Robert Barron: Daily meditations from Bishop Robert Barron
Exodus 90: Lent- a 40-Day Spiritual Exercise